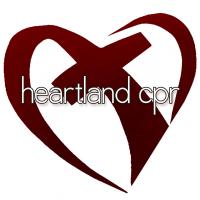 Publish Date:
June 30, 2020
Like
Description
Get to know Oklahoma's first choice in
AHA CPR, BLS, ACLS and PALS training
what we offer
Yes, we can come to you!
A minimum class size of 8 participants applies to all training at customer locations within the OKC metro area; other minimums may be negotiated for customer locations statewide.
Don't have 8? We can combine you or your group with another small class with flexible scheduling. We always have classes scheduled at our location which are open to the public. Emergency & individual classes are available as well.

Interested in buying an AED?
If you are interested in equiping your business or home with a life-saving device, there has never been a better time to do so! We're now able to equip our customers with a variety of quality AED from trusted manufacturers at pricing that can't be touched even by online distributors; we even offer discounts when you package your AED purchase and train with us!

We teach American Heart Association courses utilizing the best in the field, certified AHA instructors with combined experience totaling over half a century!

We offer everything from the most basic courses for the (non-medical) lay rescuer to those for the most advanced healthcare professionals, as well as skills sessions for those who wish to complete a portion of their AHA training online.
Location: 8101 NW 10th St., Ste. C3 Oklahoma City, OK 73127